1. Log in to MS Azure AD
Log in to https://portal.azure.com with Admin credentials.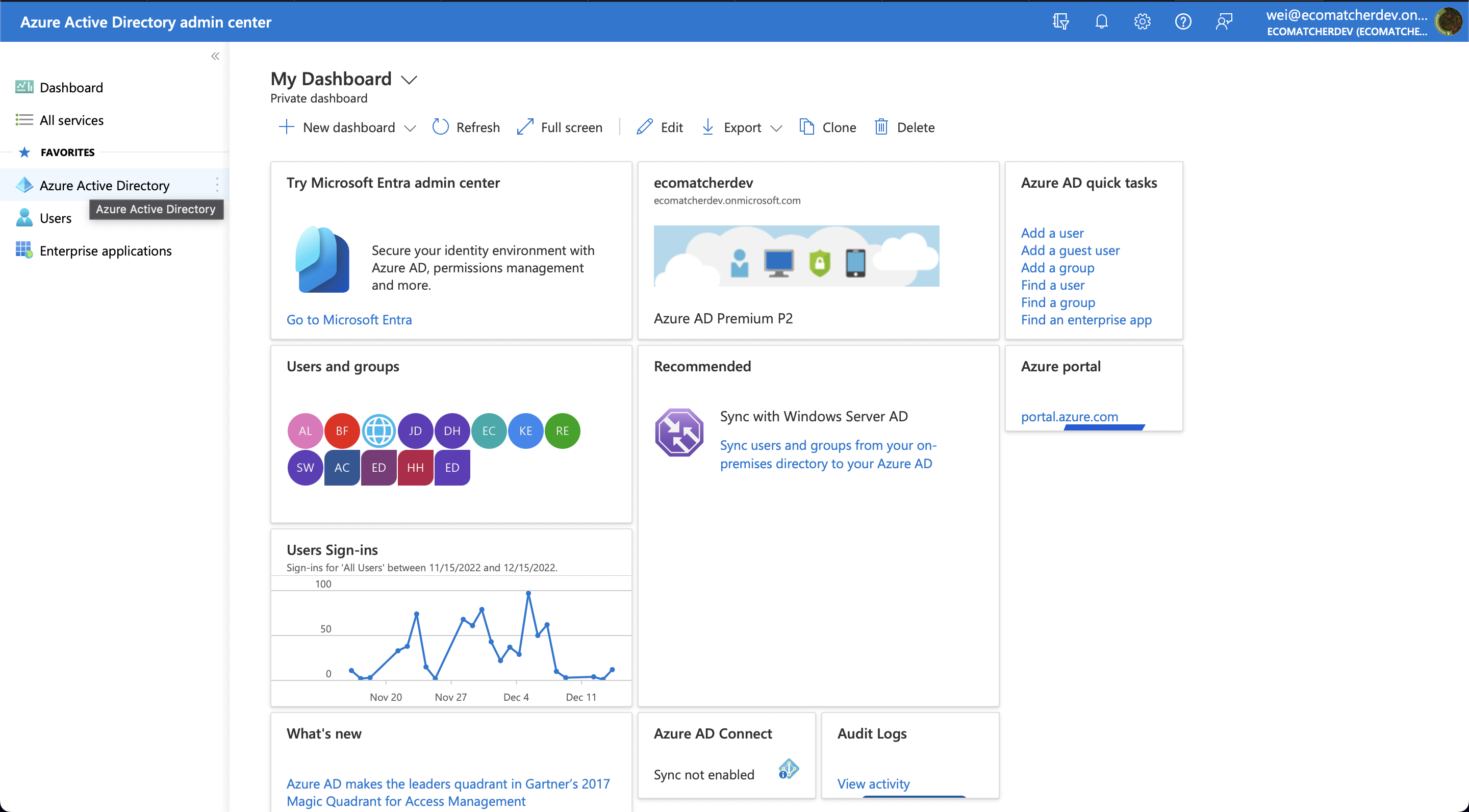 2. View applications
Go to Enterprise Applications and Select All Application.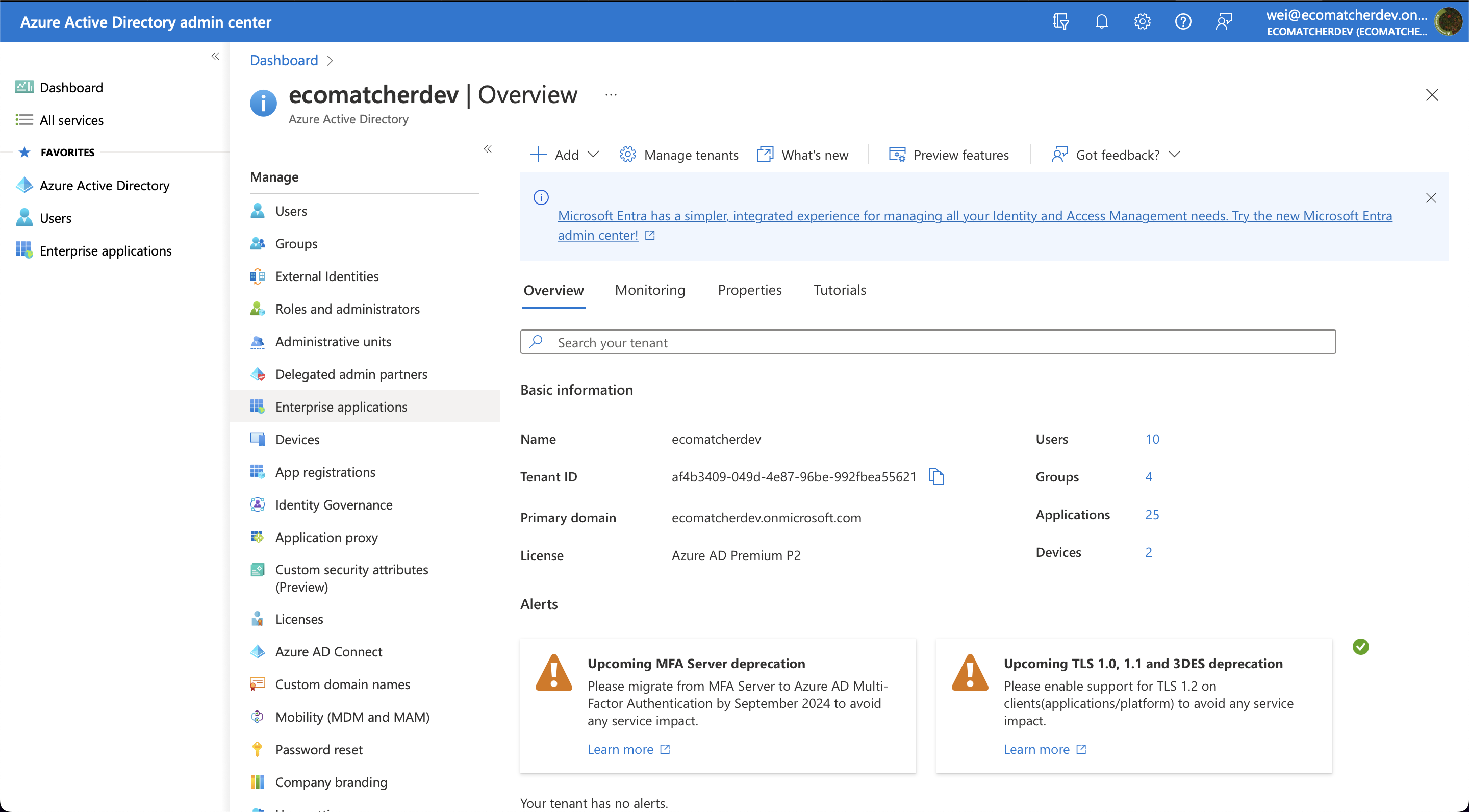 3. Search EcoMatcher
Type "Ecomatcher" in the search field to find the App and select it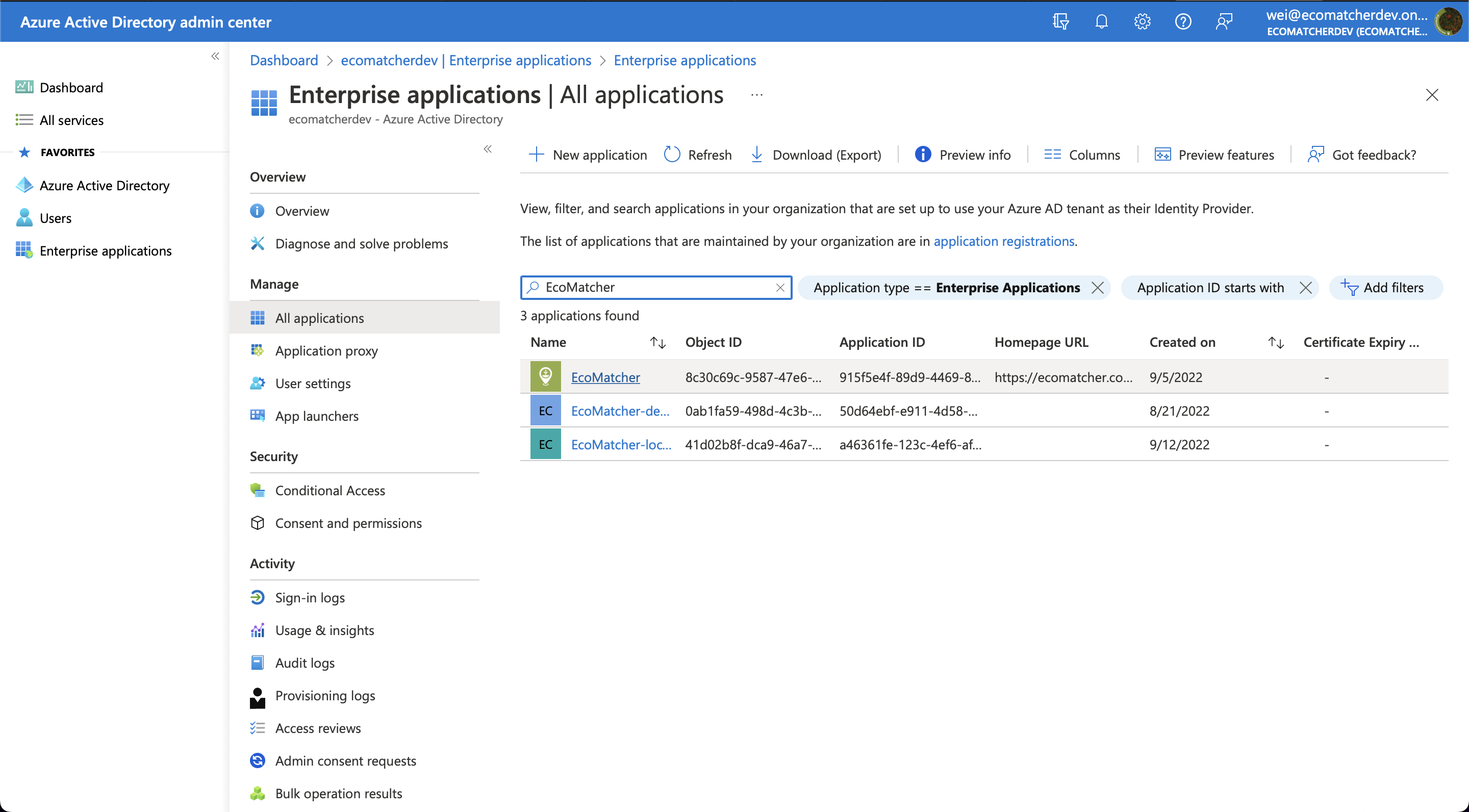 4. Grant consent
Open the Permissions tab, there will be a button. Click Grant Admin consent for %CompanyName%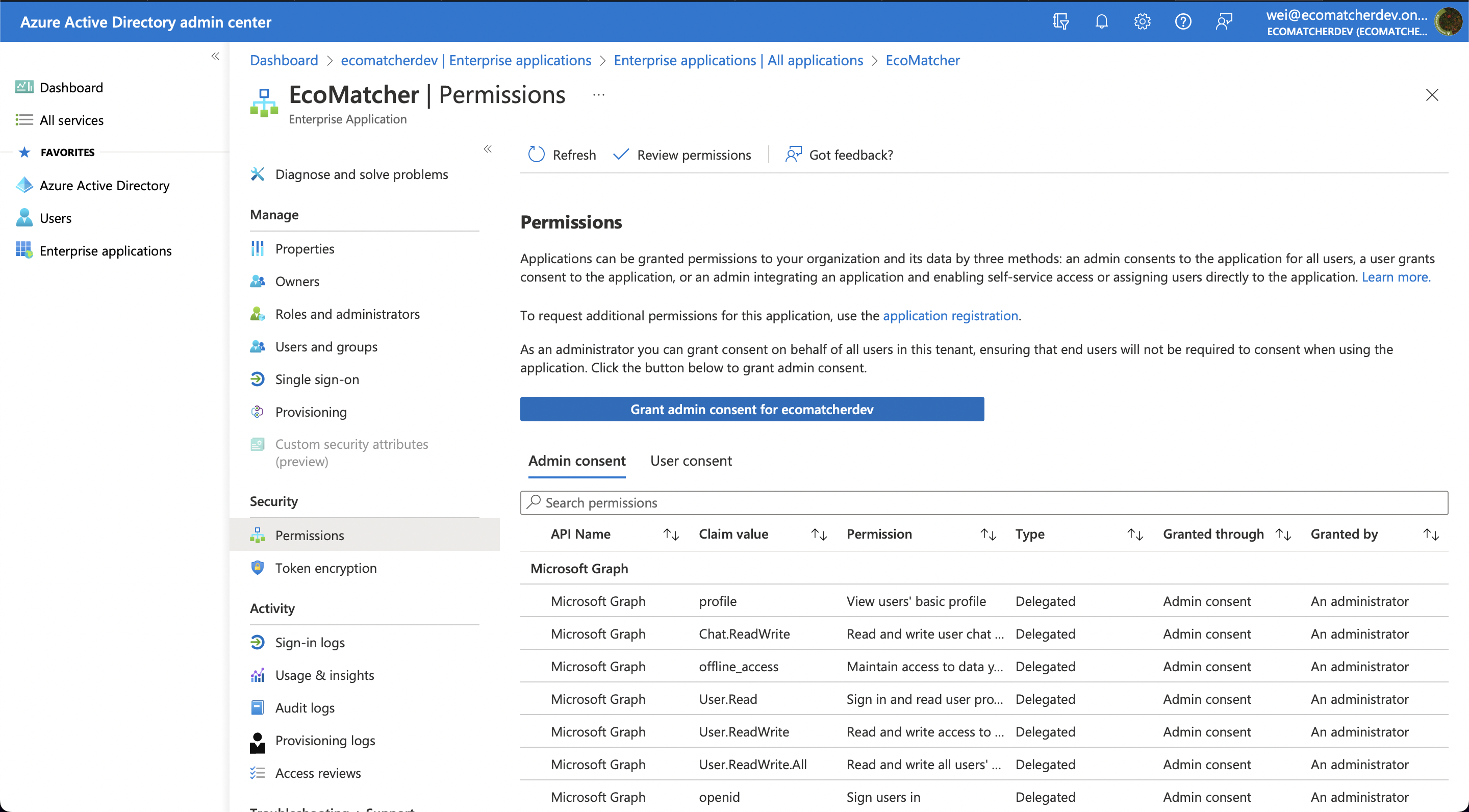 5. Accept permissions
Log in with admin credentials and click Accept in the Permissions requested dialog that appears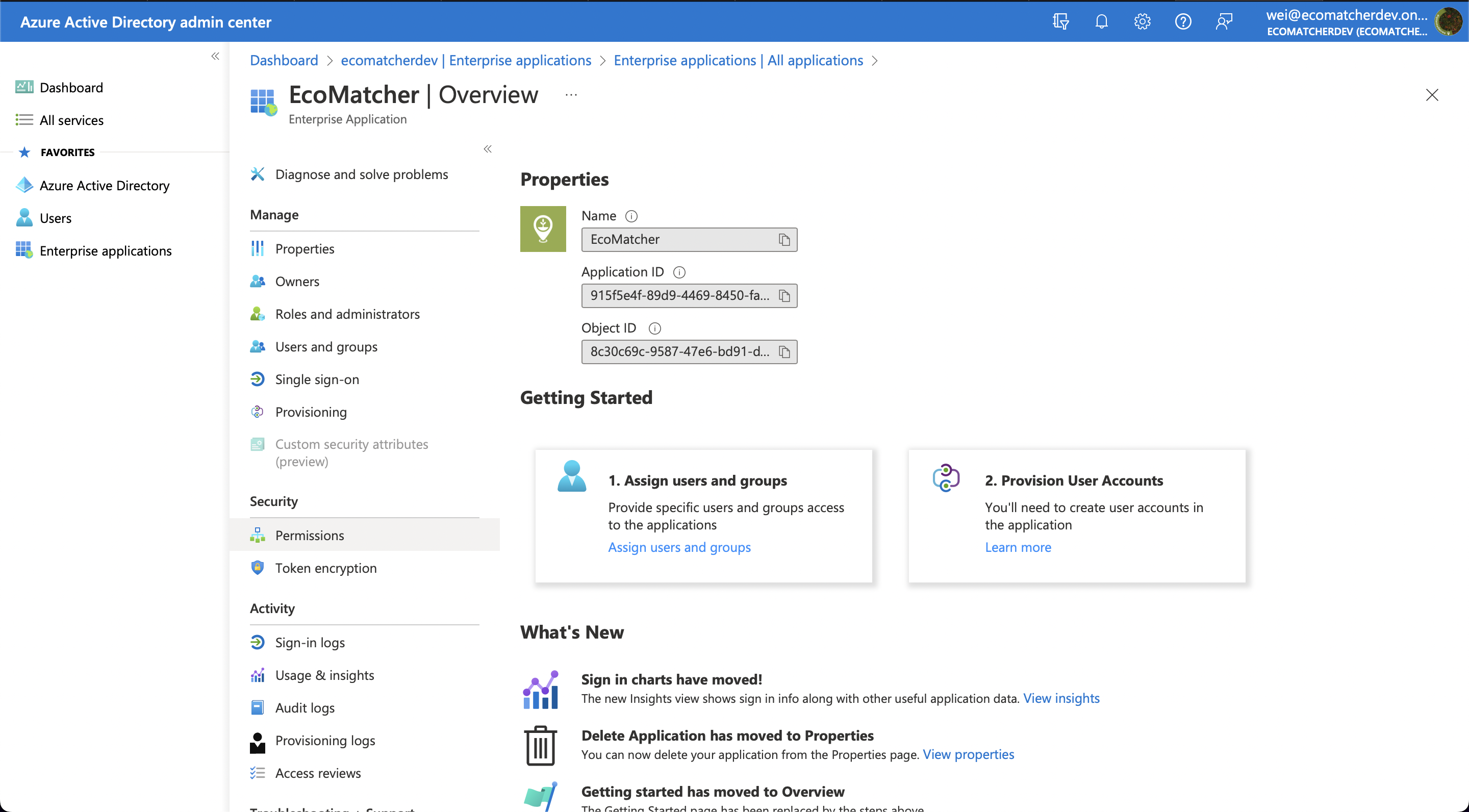 6. Refresh the permissions
Refresh the page with Permissions for the application you've just registered consent for. The list of consent permissions will be displayed in the Admin Consent tab on the Applications page. After the completion of above steps, please reload the Teams App it should be working.